Saaremaa accomodation, hotels in Kuressaare, golf, trips, activites
The tourist company TuuleVilla OÜ operates in Estonia as a representative for all tourists. Specifically, we organize tours in Estonia and on the Estonian islands for groups and for individual tourists. This can be for extended holidays, long weekends, or even a one-day excursion.
We can arrange for:
guides

bus transportation

ferry tickets

sea cruises

hiking

birdwatching, naturetours

accomodation in the hotels and farms
Accomodations are available throught us in Tuule Villa and apartments in Kuressaare and we are able to make reservations in hotels and tourist farms.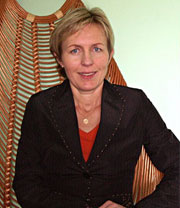 Sille Rantanen